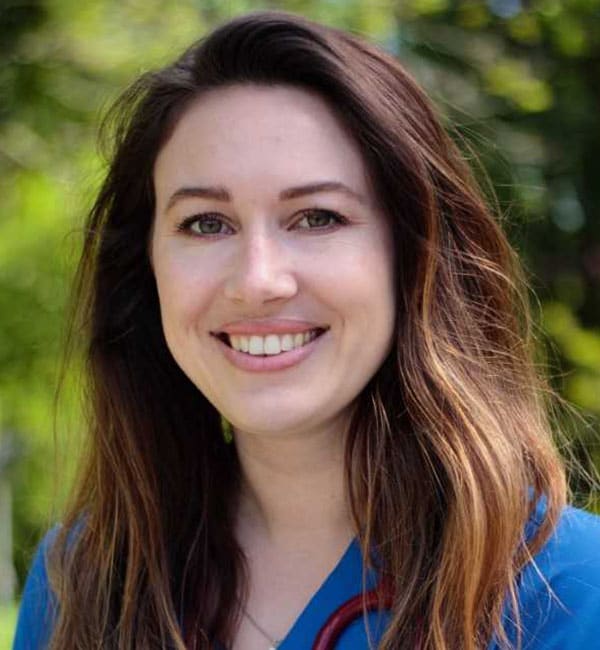 Dr. Kally Watson
Dr. Kally Watson's love for working with animals started from a young age, as she grew up alongside many furry family members including dogs, cats, and horses. After obtaining her Bachelor of Science in Animal Science from Cal Poly San Luis Obispo, she moved to Scotland to pursue her veterinary education internationally.
She graduated with honors from the University of Glasgow School of Veterinary Medicine Throughout her years of college and veterinary school, Dr. Watson worked in both small animal general practice and emergency as a veterinary assistant.
Dr. Watson now lives in Marin, where she spends time with her family and their two horses. Outside of work, Dr. Watson enjoys practicing music or playing a variety of sports.