Dr. Justin Bonetto
DVM & Medical Director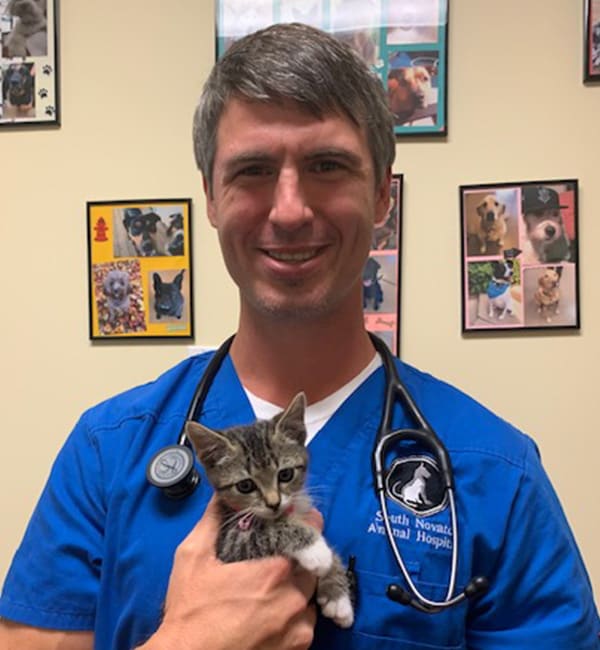 Dr. Justin Bonetto
Dr. Bonetto was born in New Jersey, but at an early age his family relocated to the east bay town of Moraga. He grew up surrounded by nature and developed a strong love for animals at an early age. After graduating from UC Davis with a bachelor's degree in psychology, Dr. Bonetto quickly took to working with animals and found a volunteer position at a wildlife rehabilitation center on a small island in Greece.
Once returning to the United States, he quickly stepped into a veterinary assistant role for the Humane Society and SPCA. Dr. Bonetto's time at the SPCA cemented his love of helping animals, and decision to pursue a career in veterinary medicine. Dr. Bonetto was accepted into UC Davis School of Veterinary Medicine and graduated from UC Davis with Phi Zeta honors in 2015. From there he dove head on into the role of a veterinarian, spending his first 5 years in practice at a small animal clinic in San Francisco before coming to South Novato Animal Hospital.
When Dr. Bonetto is not working, he loves spending time with his wife (also a veterinarian) and his children. He is also an avid fisherman, loves crabbing and free diving as well. When not with family or on the water, you can usually find him in his garden!